Let the light shine right from your hands Waterproof LED Light Work Gloves
You're not an immortal light-shining being from the latest blockbuster superhero movie, but you can at least feel like one? Our Waterproof LED Light Work Gloves Set bring ultra convenience to any hands-on work you're doing. When the day gets dark (or lighting is just terrible), unleash LED from within with just the push of a button. No more bulk and burden in needing to carry and turn on a separate work light — it's now right in your hands.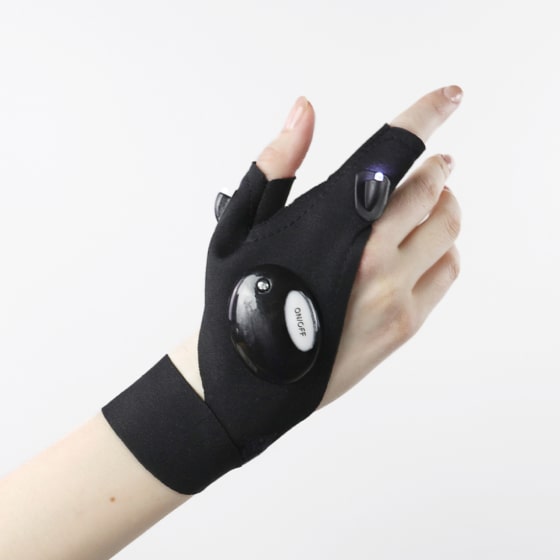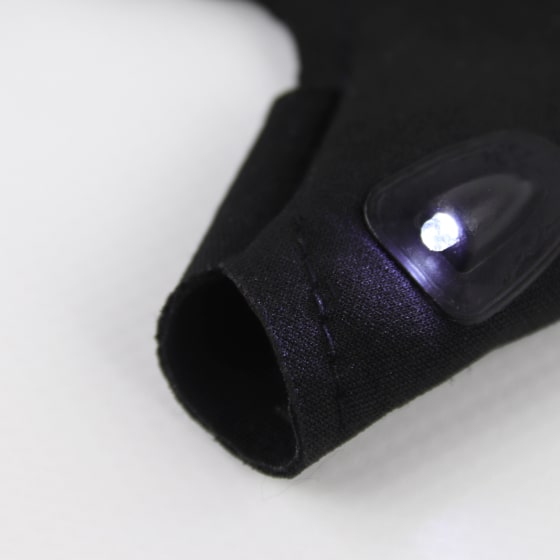 Durable. Versatile. Made for anyone.
Crafted from a breathable, lightweight blend of lycra spandex and cotton, these gloves work hard to help you get the task at hand done. The material is completely waterproof and fingerless in design for added mobility. An adjustable velcro strap also helps you customize to your perfect fit.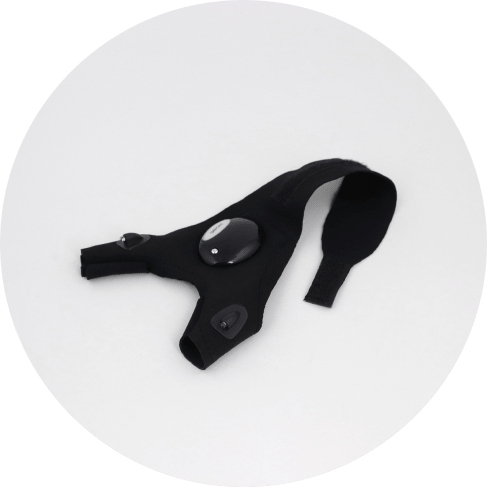 Over 160 hours of light
Powered by two CR2 batteries (included), the LED light can last up to 168 hours. Get in more work time (even when it's dark out) with these built-to-perform light-up gloves.
A great, handy solution for anyone
Most of the people hurt by not using an extra pair of hands to keep the flashlight in their mouth or under their chin. This has resulted in numerous scrapes and bruises, as well as nerve damage that may result in the loss of feeling in your fingers and hands. When operating in low-light environments, there's a good chance you'll get electrocuted or come into contact with other hazardous elements.
These waterproof LED light work gloves are equipped with a variety of features to ensure that you can complete your tasks safely.