Added safety for greater peace of mind with Folding Tail Light Bike Fender
Biker visibility is crucial for on-the-road safety, whether it's day or night. Opt for our Folding Tail Light Bike Fender for a compact light-up solution that can make your presence more notable, wherever you go, rain or shine.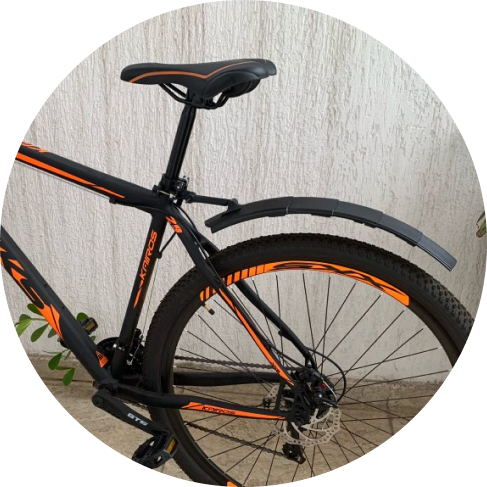 Safety from the
front + back
Your purchase includes a front and rear fender for front- and back-visibility. When fully extended, the front fender measures 13.6 x 2.7 in (34.5 x 7 cm) while the rear fender measures 19.7 x 2.7 in (50 x 7 cm). Measurements are in length by width.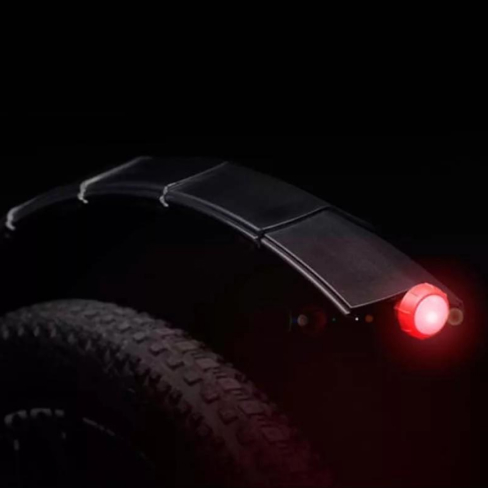 Guarded from
splashes + more
A built-in splash guard made of flexible rubber protects the light from mud and water on the streets and sidewalks. The splash guard also acts as the collapsible cover for the bike light.
Get set up
with minimal work
Assembly and installation is relatively easy, with step-by-step instructions included. Each fender is adjustable via an expansion clasp that secures to your bike above each tire. Your order comes with a hex wrench and all the required bolts and screws.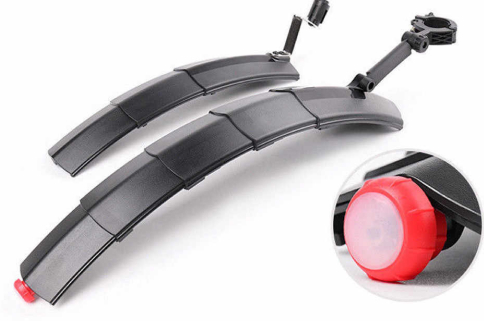 Wide compatibility Folding Tail Light Bike Fender
Our fenders work on 24- and 26-inch mountain bikes, road bikes, and bicycles.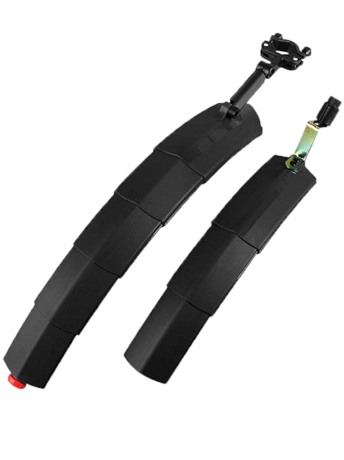 A biker's dream
From cycling enthusiasts to casual riders, give the gift of added safety, protection, and biker visibility with this Folding Tail Light Bike Fender.
Our story
---
How we got our start?
With the brand concept of excellent quality, green pursuit, low carbon life and happy riding, we have established the 'eAhora' brand.eAhora – Our brand name is inspired by the Spanish word "ahora", which means "now", and exactly "A" is the first of the English alphabet. "e" stands for ebike.
What makes our product unique?
eAhora, a new established brand with many patented technologies, aiming to design and manufacture the high quality electric bike. The original intention of our brand was to focus on the present and to move forward. Our goal is offer provide quality service and become the leader in electric bicycles.
Why we love what we do?
We sincerely hope that our customers can experience the fun of cycling.  Become an advocate of green, healthy and low-carbon life!