A beautiful girls' wristwatch
This Cute Pink Girls Digital Watch for girls is suitable for everyday use and can be the perfect first watch for your little angel. wristwatches from the battlefields of the late 19th and early 20th centuries have been transformed into a modern fashion accessory by the fashion industry (New York Times).
With so many various brands and designs to choose from, your watch may truly make you stand out these days. Luxurious watches can also serve as a symbol of your wealth or social standing.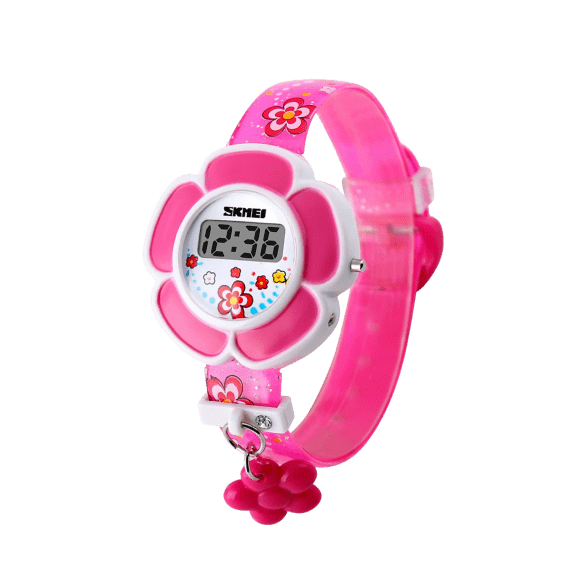 Watch specifications
Flower-like bloom of childhood
Watch details
Watch length: 8". Diameter: 1.2".Case width: 1.3". Case materials: PC. Band materials: PU. Weight: 0.6 ounces.
Easy to read
The kids' toy watch has a large dial and numbers. Easy to adjust the month and the date.
Great design
The watch has a miraculous strap with colorful lifelike cute flowers. Just looking at these lovely and interesting flowers makes kids vigorous and happy.
Comfortable and reliable
High-quality, PU watch strap that can be worn with confidence. Reliable high-hardness glass. Uses healthy environmental protection materials, very suitable for children.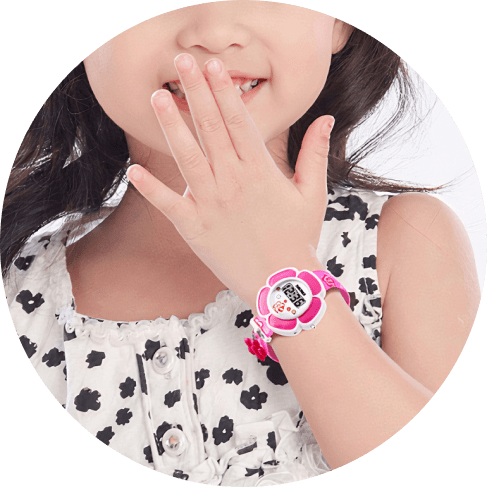 Let the most innocent dreams come true
This cute, cartoon-style watch with its beautiful, lifelike flower is the best choice for a birthday gift, festival gift or visit gift that kids will definitely love. Created with special attention to the details, it will never go out of style! It fits for daily use! Indeed,  a watch, in my opinion, can be more useful than you realise.
The kids' toy watch has a large dial and numbers. Easy to adjust the month and the date.  It has the potential to elevate your style and, most likely, your life to new heights. WHY NOT START WEARING A WATCH TODAY if you haven't already? With this cute pink watch, children can read the time easily and correctly.