The perfect combination of fashion and class
The classic, retro look is timeless and the functionality makes it a winner. This Casual Mens Black Leather Watch fits both business and casual daily wearing, fashionable and elegant.Wristwatches from the battlefields of the late 19th and early 20th centuries have been transformed into a modern fashion accessory by the fashion industry (New York Times). With so many various brands and designs to choose from, your watch may truly make you stand out these days. Luxurious watches can also serve as a symbol of your wealth or social standing.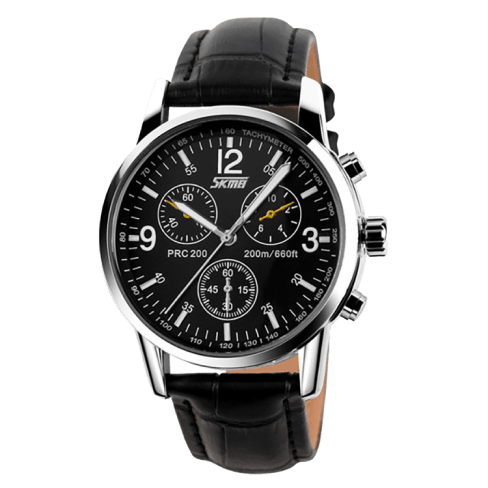 Casual Mens Black Leather Watch specifications
High-quality, elegant and comfortable
Great design
Fashionable three-eye design watch dial, leather band, abrasion resistance; provides a comfortable wearing experience.
Great for any occasion!
Whether it's a suit or casual wear, this brown classic watch for men will match any style. You can wear it to all kinds of occasions, company meetings, family gatherings, and friends' parties.
Watch details
Dial diameter: 1.6". Thickness: 0.5". Band width: 0.8". Band length: 10". Adjustable strap length. A durable stainless steel watch case made out of zinc alloy, classic black comfortable leather band.
Water resistant
The crown of this leather men's watch is embedded with a precision waterproof seal. It can be worn when washing hands, showering in cold water, and on rainy days. Note: not suitable for long periods of time under water.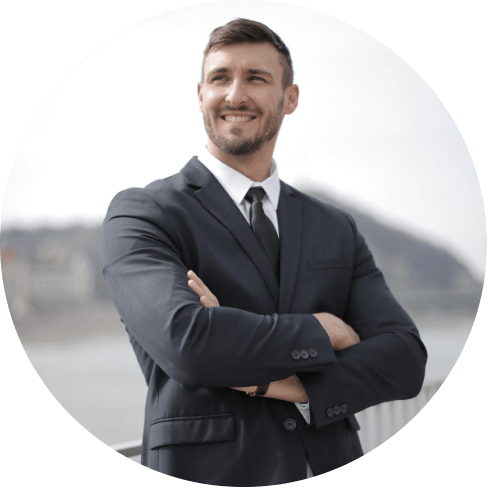 Casual Mens Black Leather Watch for any occasion
Fashionable, charming and suitable for all occasions! Whether it's a suit or casual wear, this black leather classic watch will go hand-in-hand with your outfit. This men's wrist watch is a great gift for your partner, dad, or your grandfather.  watch, in my opinion, can be more useful than you realise. It has the potential to elevate your style and, most likely, your life to new heights. WHY NOT START WEARING A WATCH TODAY if you haven't already?