Get on top of your performance
With this nifty training ball
Boxing Training Fight Ball is not only about strength and power, but also about reaction and reflexes. If you are a bit slow, no matter how tough and strong you are – you're a goner. Thankfully, you can train your reaction just like you do your muscles.
Boxing is a sport that necessitates the use of eye coordination techniques. So, as you work on getting physically fit and learning how to attack your opponents, it would be beneficial if you also practised eye synchronisation.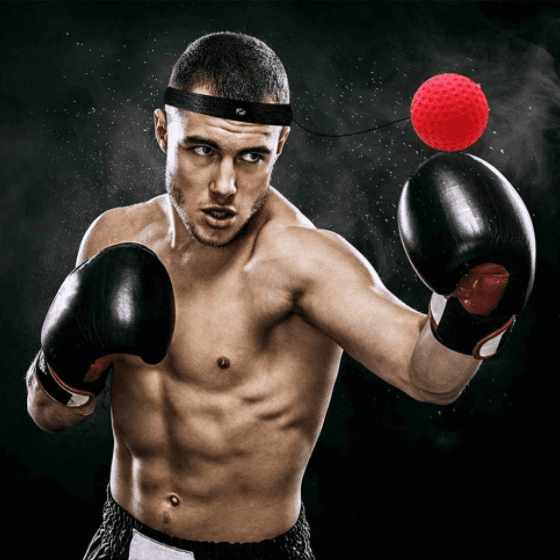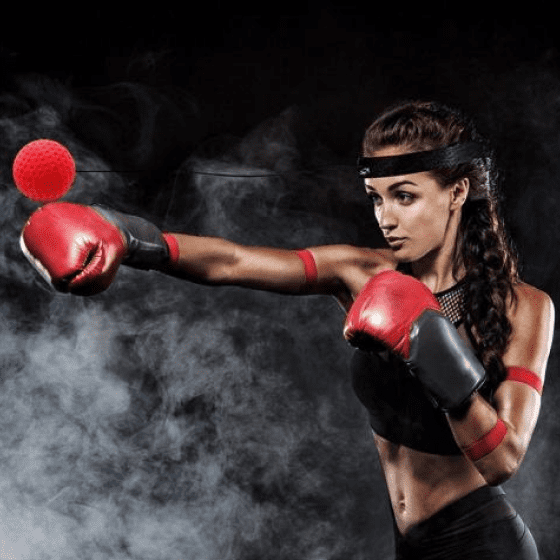 Tiger-like reaction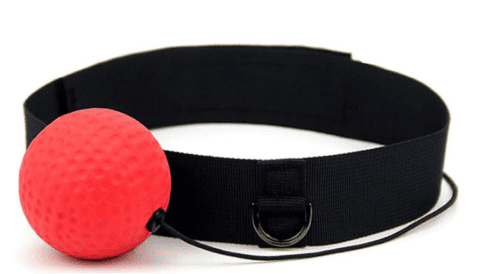 All-at-once training
This ball is amazing for coordination, reaction speed, training of the eyes for moving objects, perception of distance, loosening muscles after workouts, and maintaining the nervous system.
Universal size
This device will fit you, trust us. The headband diameter is 35.43 inches, and the length of the rubber band is 3.93 feet. The ball won't hurt you: it's only 0.7 ounces! The perfect thing for anyone.
Boxing reflex balls have a number of advantages.
Hand-eye coordination is improved.
The reflex ball is a miracle worker when it comes to improving your eye-hand coordination. The ball ensures that you focus your mind and body on the ball in order to have consistent punches as you wait for it to return.
Balance and agility
In martial arts and boxing sports, body balance and foot agility are essential. To avoid falling from heavy punches and to have a better aim when delivering punches at the opponent, you must have outstanding balance.
Fantastic equipment for a boxer(Boxing Training Fight Ball)
Or for anyone, actually! It's good to have a good reaction, regardless of who you are. This piece of equipment will help you with that!
Train yourself anywhere without being scared of bruises and damages. Even if the ball hits you, you won't notice it because it's made for it. Be confident and secure!